Currently viewing the category: "Comitology"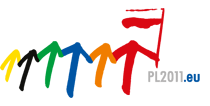 After Poland took over EU Presidency from Hungary on July 01, 2011, the Council of the European Union has published on July 08 a Document 12661/11 titled Organisation of work on the patent reform under the Polish Presidency:
The Presidency wishes to inform delegations of its decision to assign to the Friends of the Presidency Group the task of continuing the work on the following three files:

(a) Proposal for a Regulation of the European Parliament and the Council implementing enhanced cooperation in the area of the creation of unitary patent protection1 based on Article 118(1) TFEU;

(b) Proposal for a Council Regulation implementing enhanced cooperation in the area of the creation of unitary patent protection with regard to the applicable translation arrangements2 based on Article 118(2) TFEU;

(c) Draft agreement on a Unified Patent Court and draft Statute .

The Friends of the Presidency Group is invited to regularly report back to COREPER about the outcome of its discussions.

To ensure political steering of the discussions, the responsibility for negotiations should be put on IPR Attachés, who could be accompanied by experts in relevant fields as necessary, in a 1+1 format. The Friends of Presidency Group will not have interpretation.

The Presidency intends to organise the first meetings of the Friends of the Presidency Group on 11 and 18 July, to which invitations will be forwarded to the IPR Attachés.
Well, what the heck is that "Friends of the Presidency Group"? Although Google surely is your friend, it appears to be a bit difficult to obtain any information on this obscure body. However, the Slovakian EU Presidency of 2008 had published a hint:

Continue reading »
The k/s/n/h::law blog

Some of the patent attorneys of the KSNH law firm have joined their efforts to research what is going on in the various branches of IP law and practice in order to keep themselves, their clients as well as interested circles of the public up to date. This blog is intended to present results of such efforts to a wider public.
The KSNH blogging landscape

This blog and the German-language sister blog k/s/n/h::jur link to the two popular and privately run blogs IPJur und VisaePatentes and continue their work and mission with a widened scope and under the aegis of our IP law firm.
No public Twitter messages.