Currently viewing the category: "Patentability"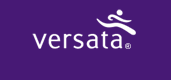 In this ealier posting on the America Invents Act we reported on the new Covered Business Methods Review (faq, info) which allows to challenge any business method patent before the Patent Trial and Appeal Board (PTAB) as soon as it is enforced against an accused infringer.
From a European perspective, this new proceedings seems particularly interesting as the question as to whether or not a claim falls under the CBM review is answered by 37 CFR § 42.301 as follows:
(a) Covered business method patent means a patent that claims a method or corresponding apparatus for performing data processing or other operations used in the practice, administration, or management of a financial product or service, except that the term does not include patents for technological inventions.

(b) Technological invention. In determining whether a patent is for a technological invention solely for purposes of the Transitional Program for Covered Business Methods (section 42.301(a)), the following will be considered on a case-by-case basis: whether the claimed subject matter as a whole recites a technological feature that is novel and unobvious over the prior art; and solves a technical problem using a technical solution.
This definition is surprisingly similar to what European case law (and German case law) has developed to define "methods for [...] doing business [...] and programs for computers as such" according to Art. 52 (2), (3) EPC (and § 1 (3), (4) PatG). Even further, the requirement of a "technological feature that is novel and unobvious" seems to correspond to the well-established Comvik approach (cf. T 641/00, 2002) of the EPO Boards of Appeal, according to which non-technical features cannot contribute to novelty and inventive step.
The k/s/n/h::law blog

Some of the patent attorneys of the KSNH law firm have joined their efforts to research what is going on in the various branches of IP law and practice in order to keep themselves, their clients as well as interested circles of the public up to date. This blog is intended to present results of such efforts to a wider public.
The KSNH blogging landscape

This blog and the German-language sister blog k/s/n/h::jur link to the two popular and privately run blogs IPJur und VisaePatentes and continue their work and mission with a widened scope and under the aegis of our IP law firm.
No public Twitter messages.