From the monthly archives: November 2011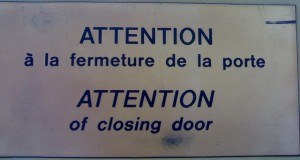 As reported earlier on this blog (see here), the EU Commission is giving high priority to implementing the Unitary Patent and related Unified Patent Court System, in fact, "the objective is to reach agreement on a new patent system by the end of the year" (see MEMO/11/643).
In one of our latest articles, we reported that European executive authorities are now, as the end of the year approaches, "rushing to set up the EU Unified Patent Court". (see Document 17317/11). But also the legislative authorities in charge – the European Parliament and its Legal Affairs Committee "JURI" – are heavily involved, as has been reported on this blog either (see here or here).
However, as the Executive (i.e. the European Commission and Council) can only suggest a new or amended piece of law, a parliamentary process that may be required to put the law in force might be longish and troublesome -  especially if a self-confident Parliament has to decide on a controversial and rarely used legal institution as enhanced cooperation in case of the implementation of the Unitary Patent. As the Unified Patent Court system will be implemented by international agreement between 25 EU member states (EU27 except Spain and Italy), the EU Parliament will not have to adopt a formal position on that issue. Nevertheless, Klaus-Heiner Lehne, Rapporteur of the JURI Committee came up with a Draft Report on a jurisdictional system for patent disputes (2011/2176 (INI)), as reported here.
To ensure that broad discussions and public comments would not endanger the ambitious time schedule for reaching an agreement, the three Rapporteurs of the the JURI Committee – Bernhard Rapkay (S&D, Germany), Raffaele Baldassarre (EPP, Italy), Klaus-Heiner Lehne (EPP, Germany) – have been equipped on 22 November 2011 with a mandate (see agenda, nos. 33, 34, 35) to negotiate the agreement on the Unitary Patent and the related Language Regime with the European Council in back rooms behind closed doors. (see e.g. press release as well as press reports [1] and [2]).
The k/s/n/h::law blog

Some of the patent attorneys of the KSNH law firm have joined their efforts to research what is going on in the various branches of IP law and practice in order to keep themselves, their clients as well as interested circles of the public up to date. This blog is intended to present results of such efforts to a wider public.
The KSNH blogging landscape

This blog and the German-language sister blog k/s/n/h::jur link to the two popular and privately run blogs IPJur und VisaePatentes and continue their work and mission with a widened scope and under the aegis of our IP law firm.
No public Twitter messages.