Currently viewing the category: "EU Unified Patent Court"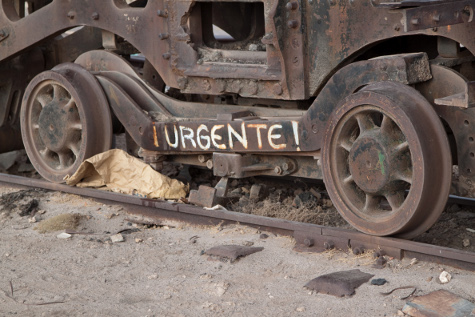 If court proceedings took many years and a final decision was delivered only after, say, ten years of endless deliberations or so, delivering  justice this late might well be perceived as delivering no justice at all. Hence, when composing present Draft of the Rules of Procedure (RoP) for the envisaged Unified Patent Court under the still-to-be-ratified Unified Patent Court Agreement (UCPA), the Members of the Drafting Committee under the guidance of the Preparatory Committee apparently thought it might be a good idea to set short time limits within the numerous stages of the Court proceedings in order to reach a decision in the first instance after one year.
But you can fall down from a horse on either side of the saddle.
When working as a European Patent Attorney before the European Patent Office you may get accustomed to terms and deadlines that usually are integer multiples of one month, e.g. four months or six months in case of responding to a normal Office Action.
For observers from outside the law firm business this might sound like an indication of slothfulness and bureaucratic procrastination. But in reality months can pass by quite rapidly if you need instructions from a client that is not sitting a few steets apart form your Office but on another continent.
Take, for example, a case where an attorney seated in Munich acts on behalf of a client C located somewhere in the United States or in Japan. Let us further assume a frequently occurring constellation where this client C has outsourced co-ordination of overseas legal matters to a local law firm L seated in San Francisco or Tokyo, respectively.
In this case, the chain of communications from EPO to the applicant then goes as follows:
EPO --> Munich Attorney --> Law Firm (San Francisco / Tokyo) --> Applicant

Applicant -->  Law Firm (San Francisco / Tokyo) --> Munich Attorney --> EPO
If merely a routine Communication of the EPO is to be answered, this chain normally is traversed only once. In the first step, the Munich attorney takes the file of the application, reads the Official Communication and writes a statement explaining its meaning, in many cases providing a sketch of the options as to how to reply thereto. When received by the intermediate Law Firm, usually an attorney located there issues another comment to put the EPO Office Action and the statement of the Munich attorney into a wider context of the overall strategy of the client. Within the client's organisation, multiple departments and/or persons may contribute to the instructions eventually to be routed back to the Munich attorney via the intermediary Law Firm. Only after this series of exchanges of messages the Munich attorney can start with drafting a proper reply to be submitted with the EPO. In this example, at least four communication steps are necessary to receive proper instructions on how to draft a response in face of the deadline.
Of course, theoretically it is possible to hold available all the time spare attorney's capacity in Munich and at the intermediate Law Firm (in our example in San Francisco or Tokyo) at standby in order to be prepared to immediately work on incoming communications. It is clear, however, that doing so must be an expensive exercise. Hence, in order to have a balanced workload for all nodes within the communication chain, some delay needs to be accepted. In practice, terms of several months are proven to be acceptable in most cases.
When browsing the various Rules in the 15th Draft version of the Rules of Proceedings, the fact attracts attention that there are numerous deadlines buried therein counting just from 10 to 20 days. And it is to be expected that litigation cases might be much more complex and stakes therein might be much higher than in simple prosecution cases. Therefore, it can safely be assumed that the above-mentioned chain of communication in many cases needs to be traversed more than once when litigation matters before the UPC are dealt with. And again only after this series of communication steps the response to the Court can be drafted by the Munich attorney and eventually filed with the Court.
The k/s/n/h::law blog

Some of the patent attorneys of the KSNH law firm have joined their efforts to research what is going on in the various branches of IP law and practice in order to keep themselves, their clients as well as interested circles of the public up to date. This blog is intended to present results of such efforts to a wider public.
The KSNH blogging landscape

This blog and the German-language sister blog k/s/n/h::jur link to the two popular and privately run blogs IPJur und VisaePatentes and continue their work and mission with a widened scope and under the aegis of our IP law firm.
No public Twitter messages.