India And EU Reach Understanding On Seizure of Indian Generic Drugs in Transit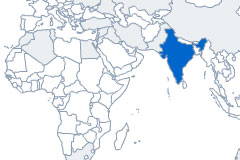 Since some time there is a political dispute ongoing relating to the enforcement of IP rights – here: in particular trade marks and patents – at EU borders when generic drugs get onto EU territory for transit. The concerns are that drugs might get seized during transit by EU border control Officials despite the fact that trade therein is illegal neither in the country of origin nor in the final destination country. Also in view of ACTA such voices have been raised which got, however, a firm denial from the EU Commission; see also the Directorate-General for External Policies of the Union (Directorate B – Policy Dept.) publishing a study conveying an assessment of the Anti-Counterfeiting Trade Agreement (ACTA) which had been requested by the European Parliament's Committee on International Trade .
This particular issue has long been a disputed item on the agenda of negotiations for an India / EU Free Trade Agreement. EU recognises India as an important trade partner for the EU and a growing global economic power, saying that it combines a sizable and growing market of more than 1 billion people with a growth rate of between 8 and 10 % – one of the fastest growing economies in the world. Although it is far from the closed market that it was twenty years ago, India still also maintains substantial tariff and non-tariff barriers that hinder trade with the EU. The EU and India hope to increase their trade in both goods and services through the Free Trade Agreement (FTA) negotiations that they launched in 2007. According to a press report, Indian and European trade ministers had hoped to sign the ambitious deal by the end of March 2011. However, there have been, inter alia, problems with the protection of intellectual property.
On July 28, 2011, the Ministry of Commerce & Industry of India has published a press release (emphasis added by me, -AHH):
"European Union has proposed a settlement of the dispute by confirming the detailed principles agreed in the Understanding to guide border enforcement of intellectual property in the EU. In addition, EU agreed to India's request for adoption of guidelines which would confirm the principles agreed to in the Understanding with a view to give greater and immediate legal certainty for producers and traders. EU also agreed to reflect the principles contained in the Understanding in its proposal for a new Regulation to replace Regulation 1383/2003. In return the EU sought an assurance that India would refrain from further steps in the ongoing dispute. Mr. Jean-Luc Demarty, Director General, European Commission sent a letter to this effect on 17 June 2011 to Commerce Secretary Shri Rahul Khullar.

India has taken note of the commitments offered by the EU. India has reiterated the core principle of the Understanding that the mere fact that medicines are in transit through EU territory, and that there is a patent title applicable to such medicines in the EU territory, does not in itself constitute enough grounds for customs authorities in any Member State to suspect that the medicines at stake infringe patent rights. However, a situation in which medicines are in transit through EU territory and there is adequate evidence that satisfies the customs authorities that there is a substantial likelihood of diversion of such medicines on to the EU market may constitute enough grounds for customs authorities to suspect that the medicines at stake infringe patent rights in the EU. [...]"
Hence, it looks as if pragmatism and common sense have prevailed in taking away this particular obstacle to the conclusion of the Free Trade Agreement.
(Image: EU Commission)
About The Author
Axel H. Horns
German & European Patent, Trade Mark & Design Attorney
The k/s/n/h::law blog

Some of the patent attorneys of the KSNH law firm have joined their efforts to research what is going on in the various branches of IP law and practice in order to keep themselves, their clients as well as interested circles of the public up to date. This blog is intended to present results of such efforts to a wider public.
The KSNH blogging landscape

This blog and the German-language sister blog k/s/n/h::jur link to the two popular and privately run blogs IPJur und VisaePatentes and continue their work and mission with a widened scope and under the aegis of our IP law firm.
No public Twitter messages.