Dos and Don'ts in European Filing – in Japanese, Chinese, and Korean language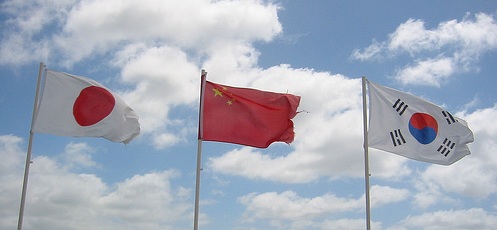 One of our most successful presentations on business trips to Asia in recent years was the one about "Dos and Don'ts in European Filings" covering many practical hints that should be observed – possibly already at the drafting stage – upon filing direct EP applications with the EPO or entering the EP regional phase via the PCT route.
At KSNH we are very happy to announce that an article by my colleagues Jochen Höhfeld and Shino Tanaka summarising this lecture has been recently accepted for publication by major IP journals in Japan, China, and Korea:
Japanese:
JPAA Journal "Patent", Vol.66, No.4, 2013.3, pp. 14-19
Chinese:
China IP News, 2013-05-31, issue 1427, p. 8 (part 1)
China IP News, 2013-06-07, issue 1429, p. 8 (part 2)
Korean:
KPAA Association Journal, May 20, 2013, pages 6, 7
(see also here, No. 162  제810호, 2013.05.20)
Basically, the articles cover the following topics:
Claim Drafting
Limitation of number of claims

One independent claim per category

Unity of the invention

Reference numnerals

Multiple independent claims

Functional claim features

Clarity of the claim language

Claims in two-part-form (Jepson-type claims)

Claim amendments
Drafting the specification:
Number of pages
Basis for claim amendments
Discussion of prior art
Abstract
Incorporation by reference
Organisational issues:
Format of pages
Entering the regional phase before the EPO (Euro-PCT)
Regional pahse entry with the EPO acting as International Search Authority
Designation of the inventor
Divisional applications before the EPO
About The Author
Volker 'Falk' Metzler
European Patent Attorney, German 'Patentanwalt', European Trademark and Design Attorney, Computer Scientist, PhD, IP Blogger, Father of Two, Mountain Enthusiast
The k/s/n/h::law blog

Some of the patent attorneys of the KSNH law firm have joined their efforts to research what is going on in the various branches of IP law and practice in order to keep themselves, their clients as well as interested circles of the public up to date. This blog is intended to present results of such efforts to a wider public.
The KSNH blogging landscape

This blog and the German-language sister blog k/s/n/h::jur link to the two popular and privately run blogs IPJur und VisaePatentes and continue their work and mission with a widened scope and under the aegis of our IP law firm.
No public Twitter messages.