Currently viewing the tag: "Rule 66 PCT"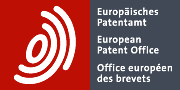 According to Chapter II PCT (International Preliminary Examination) the International Preliminary Examination Authority (IPEA) draws up the International Preliminary Examination Report (IPER) which is forwarded to the elected national patent Offices upon national phase entry. Since most national Offices use the IPER as a basis for their substantive examination, it is vital for the applicant that a positive IPER is established.
Based on Rule 66.4 PCT, reading
Additional Opportunity for Submitting Amendments or Arguments:


(a)  If the International Preliminary Examining Authority wishes to issue one or more additional written opinions, it may do so, and Rules 66.2 and 66.3 shall apply.

(b)  On the request of the applicant, the International Preliminary Examining Authority may give him one or more additional opportunities to submit amendments or arguments.
the EPO now announced an important procedural change for international applications entering Chapter II PCT before the EPO functioning as IPEA (see Notice from the EPO dated 31 August 2011).  According to that revised practice, the EPO obtains discretion to issue additional written opinions before establishing the IPER, either on its own initiative or upon applicant's request. This will give applicants more control and influence and better chances to enter the national phase with a positive IPER.
The k/s/n/h::law blog

Some of the patent attorneys of the KSNH law firm have joined their efforts to research what is going on in the various branches of IP law and practice in order to keep themselves, their clients as well as interested circles of the public up to date. This blog is intended to present results of such efforts to a wider public.
The KSNH blogging landscape

This blog and the German-language sister blog k/s/n/h::jur link to the two popular and privately run blogs IPJur und VisaePatentes and continue their work and mission with a widened scope and under the aegis of our IP law firm.
No public Twitter messages.