Currently viewing the tag: "problem-solution-approach"
During the past 15 years the Boards of Appeal of the EPO have developed a consistent case law as to the pragmatic problem/solution approach for assessing patentability pursuent Art 52 -57 EPC. In our earlier overview on
EPO case law regarding patentability of software inventions,
to which this posting is meant as a more practical continuation, we briefly characterised the EPO's main examination approach:
[M]odern case law [of the EPO Boards of Appeal on software inventions], especially the suggestion in T 1173/97 that the "technical contribution" is an inventive step consideration and the observation in some early cases (e.g. T 38/86 and T 65/86) that the "inventive contribution" must lie in a "field of technology", almost naturally lead to the problem-solution approach as developed in T 641/00 (COMVIK) and T 258/03 (Hitachi) and theoretically justified in T 154/04 (Duns).

This approach nowadays is the crucial test to differentiate between a technical contribution implementing a non-technical concept (e.g. a business method) and an inventive contribution in a technical field (e.g. an embedded control software). Its general idea is that only the technical features of a claim may be taken into account for assessing inventive step, while the non-technical features form a basis for formulating the underlying problem, with the effect that the non-technical features may render the technical solution obvious.
This approach is widely accepted among practitioners as enhancing legal security for applicants since it represents a comprehensible benchmark against which EPO decisions are subject to verifiction.

Amazon's so called "One-Click Patent" is one of the most controversially discussed software inventions ever. The term, which nowadays is used as a cipher for a prototypical business method patent, was originally coined for US 5,960,411 titled "method and system for placing a purchase order via a communications network" (filed 12 Sep 2007, granted 28 Sep 1999; pdf), which has been enforced against competitor Barnes & Noble and licensed to Apple.
The respective teaching enables easy Internet shopping in that a customer visits a website, enters address and payment information and is associated with an identifier stored in a "cookie" in his client computer. A server is then able to recognize the client by the cookie and to retrieve purchasing information related to the customer, who thus can buy an item with a "single click".
EP Parent Application: The first "1-click" application in Europe, EP 0 909 381 A2, related to an Internet-based customer data system and claimed a "method for ordering an item using a client system". The application has been withdrawn on 08 June 2001 in view of approaching oral proceedings that had been summoned by the Examining Division with a negative preliminary opinion saying that the claimed teaching was not inventive over prior art document D3 (Baron C: "Implementing a Web shopping cart", Dr. Dobbs Journal, Redwood City, CA, 01.09.1997). During the proceedings, Dutch Internet bookseller BOL.COM supported the Examining Division by a number of third party observations according to Art. 115 EPC, all of which pointing the Examining Division to the relevance of D3 (see e.g. here or here).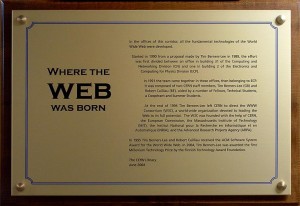 I.  RECENT CASE LAW
In the past two years we have seen a number of quite interesting decisions of the German Federal Court of Justice (Bundesgerichtshof; BGH) dealing with patent-eligibility of software-related inventions.
The first decision in the row was X ZB 22/07 ("Steuerung für Untersuchungsmodalitäten", "Control of Examination Modalities") of 20 January 2009, in which the BGH analysed the circumstances under which an embedded software represents statutory subject-matter (see comments). In this decision the BGH sketched a two-step approach to examine whether or not an invention is sufficiently "technical" to qualify for patent eligibility:
Is the subject-matter a "technical invention" as required by § 1 I PatG ?
Does the invention fall under the exclusion of a "computer programs as such" as requited by § 1 III No. 3, IV PatG ?
An additional third step completes the examination scheme:
Do the technical features render the invention novel and inventive over prior art?
The k/s/n/h::law blog

Some of the patent attorneys of the KSNH law firm have joined their efforts to research what is going on in the various branches of IP law and practice in order to keep themselves, their clients as well as interested circles of the public up to date. This blog is intended to present results of such efforts to a wider public.
The KSNH blogging landscape

This blog and the German-language sister blog k/s/n/h::jur link to the two popular and privately run blogs IPJur und VisaePatentes and continue their work and mission with a widened scope and under the aegis of our IP law firm.
No public Twitter messages.