Currently viewing the tag: "European Union"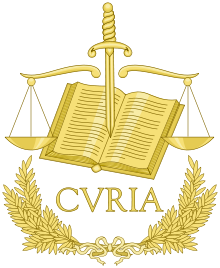 As reported, last week's European Council summit has reached an agreement on the EU Unified Patent and a EU Unified Patent Court after volatile negotiations on 29 June 2012.
The EU Council thus made a big step forward on its way to achieve the final goal, as expressed in the annex of Doc 10059/12 of 24 May 2012:
On the 1st of April 2014 the system should be ready for the first registration of a European patent with unitary effect.
However, a number of steps – and one big legal problem – still remain to be taken. Already this July, the EU Parliament will have its first plenary session on the EU Patent Package that was postponed on 19 December 2011 by JURI (cf. minutes) and the EU Council will consider the issue as well:
But it cannot be expected that the process will run smoothly, as the top-level negotiations at last week's EU Summit 'suggested' – apparently under the pressure of David Cameron and eurosceptic Tory MPs lead by Bill Cash, Chairman of the influential Scrutiny Committee and 'herald of the apocalypse' -
that Articles 6 to 8 of the [Unitary Patent] Regulation [...] to be adopted by the Council and the European Parliament be deleted.
The k/s/n/h::law blog

Some of the patent attorneys of the KSNH law firm have joined their efforts to research what is going on in the various branches of IP law and practice in order to keep themselves, their clients as well as interested circles of the public up to date. This blog is intended to present results of such efforts to a wider public.
The KSNH blogging landscape

This blog and the German-language sister blog k/s/n/h::jur link to the two popular and privately run blogs IPJur und VisaePatentes and continue their work and mission with a widened scope and under the aegis of our IP law firm.
No public Twitter messages.