Next Steps and further Problems ahead for EU Patent Package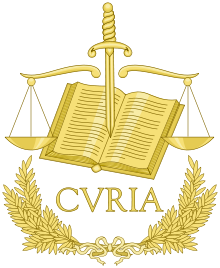 As reported, last week's European Council summit has reached an agreement on the EU Unified Patent and a EU Unified Patent Court after volatile negotiations on 29 June 2012.
The EU Council thus made a big step forward on its way to achieve the final goal, as expressed in the annex of Doc 10059/12 of 24 May 2012:
On the 1st of April 2014 the system should be ready for the first registration of a European patent with unitary effect.
However, a number of steps – and one big legal problem – still remain to be taken. Already this July, the EU Parliament will have its first plenary session on the EU Patent Package that was postponed on 19 December 2011 by JURI (cf. minutes) and the EU Council will consider the issue as well:
But it cannot be expected that the process will run smoothly, as the top-level negotiations at last week's EU Summit 'suggested' – apparently under the pressure of David Cameron and eurosceptic Tory MPs lead by Bill Cash, Chairman of the influential Scrutiny Committee and 'herald of the apocalypse' -
that Articles 6 to 8 of the [Unitary Patent] Regulation [...] to be adopted by the Council and the European Parliament be deleted.
This basically means that the European Court of Justice (CJEU) will not any more be competent to decide on question related to substantive patent law, such as patentability or infringement and effects of EU patents, which has to be considered as an open declaration of deep mistrust, if not political warfare against the CJEU. In a couple of years we may look back and consider this EU summit as the beginning of the end of the UK's EU membership. It does not come as a surprise that "David Cameron has opened the door to a historic referendum on Britain's future relationship with the European Union" in yesterday's Sunday Telegraph.
Even thought removing Articles 6 to 8 UPR was exactly the goal of a strong and illustrious 'opposition movement' considerably supported by UK patent professionals (see our analysis here and here), this last-minute twist might well result in further trouble, as the CJEU already demanded the juridical supremacy of the EU's highest court over all legal aspects relating to EU patents in its Opinion 1/09 of 8 March 2011 regarding the former EEUPC project (see reports here and here).
This problem will surely be addressed by the EU Parliament's legal committee (JURI) this week, as its green light for the Unitary Patent Regulation in late December (see press release) was based on a text comprising Articles 6 to 8.
Despite some intense attempts to persuade JURI otherwise (cf. EPLAW briefing) and JURI member Cecilia Wikström's explicit support for EPLAW's wish to cancel Articles 6 to 9 UPR, back in December last year, JURI (members) recommended to accepted Amendments 12 to 18 of the proposed regultation (COM(2011)0215; JURI draft report PE472.059) and to request only minor amendments but no cancellation of Articles 6 to 9 (see PE478.655v01-00, page 5, item 16). It is hard to imagine that the JURI committee and the Rapporteurs in charge will completely change its/their views on Articltes 6 to 9 or that the Parliament will vote against JURI's recommendation.
It appears that we are still not at the end of the road, as it is not only hoped by anti-(software-)patent campaigners [1, 2, 3] but also assumed by knowledgable pro-IP observers [1, 2, 3, 4, 5].
About The Author
Volker 'Falk' Metzler
European Patent Attorney, German 'Patentanwalt', European Trademark and Design Attorney, Computer Scientist, PhD, IP Blogger, Father of Two, Mountain Enthusiast
The k/s/n/h::law blog

Some of the patent attorneys of the KSNH law firm have joined their efforts to research what is going on in the various branches of IP law and practice in order to keep themselves, their clients as well as interested circles of the public up to date. This blog is intended to present results of such efforts to a wider public.
The KSNH blogging landscape

This blog and the German-language sister blog k/s/n/h::jur link to the two popular and privately run blogs IPJur und VisaePatentes and continue their work and mission with a widened scope and under the aegis of our IP law firm.
No public Twitter messages.